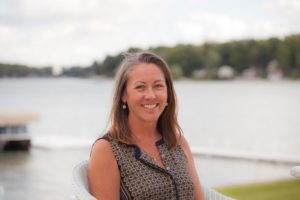 Denise M. Bradley
Harrington Institute of Interior Design
Licensed Interior Designer, EST. 1989
Chicago, IL
As an Interior Designer over the past 25 plus years, I have been fortunate and honored to design and create both residential and commercial spaces across the United States. Beyond the many successful projects, my truest enjoyment has been creating those lasting personal relationships along the way with my clients.
The Process
Whether designing a client's home or an office environment, communication between us is most often the key to a successful project. Both verbal and visual communication allows me to understand a client's needs, desires, wishes, and dreams when designing.
It all begins with the initial interview. This is when we meet for the first time and review the job requirements. You, the client express your needs and style. During this meeting we are really having a 2-way interview, to make sure we mesh well to create a space that is uniquely yours.
It is communication between the client and the designer that is key to a successful project.
To bring ones home to life... to create an environment that is welcoming at any hour of the day